Low-Power ICs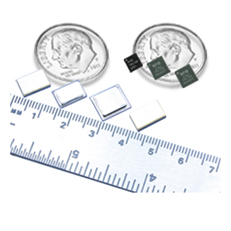 Murata offers a variety of short-range radio technology options in subsystem chip-level ICs. They provide the largest link budget and come in the smallest form factors in the industry.
Unique Murata innovations include system-level functions that off-load functionality from the micro-controller to reduce power and computation burdens, and integrated design that delivers exceptionally long battery life whether in operation, idle, or sleep mode.
These low-power ICs support all license-free ISM frequency bands so you can design products that target a wide range of proprietary wireless industrial and consumer applications.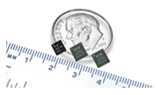 RF ICs 863 MHz - 900 MHz Integrated PLL, IF and Baseband Circuitry to minimize external component count and simplify / speed design cycle.
Filter By
Shopping Options
Category