Wireless Services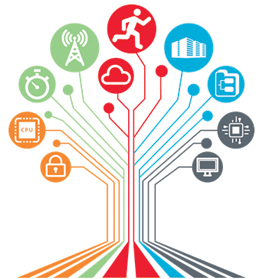 Our specialization is wireless and IoT systems, software, sub-assemblies, and turnkey products.
Our Capabilities & Expertise
Our Wireless Services capabilities include but are not limited to module design, low power and battery operated sensor nodes, gateways/border routers and software development for both embedded and application software. We go beyond thinking about modules or the bits and pieces to identify the optimal approach and platform for the complete end-to-end solution.
Engineering/Design Services
Fully integrated, value added wireless technologies for low power sensor networks and nodes in accordance with standard and proprietary protocols, regional frequency regulations, along with more specific application requirements.

Device Comm/Wifi, BLE, FHSS, 802.15.4, USB, etc.
Network Synchronization, Routing, and Control
Topology/ Point-to-Multipoint, Mesh
Native and Web Application
Test framework dev and automation
Secure and Encrypted Wireless Network Access
---

Conceptual Design
CAD
Regulatory Compliance (CE, UL, FCC, IC, ETSI)
Integrated Antenna Design and Characterization
Enclosure and Cable Design Validation (CAE, IP)
Environmental & Reliability Test and Certification
---

Interface with Application SW
BSP and device driver dev
RTOS (Linux, Android, Windows)
Wired and Wireless Comms
Signal Processing and Algorithms
ARM, Atmel, ST, TI, Freescale
---

Electrical Design/Senors, RF, MCU, Battery
Platform and Board bring up
Integration, Simulation, and Verification
Board Layout and Schematics
Sensors/Signal Conditioning
Carrier Board and module design
---

Logging and Reporting
Test Automation, Verification, and Validation
Device Connectivity (HTTP, Modbus TCP, SNMP, MQTT, etc.)
User Interface Design and Development
Standalone and Web Services for Cloud Integration
System Design for platforms (AWS IoT, Thingworx, M2X)
---